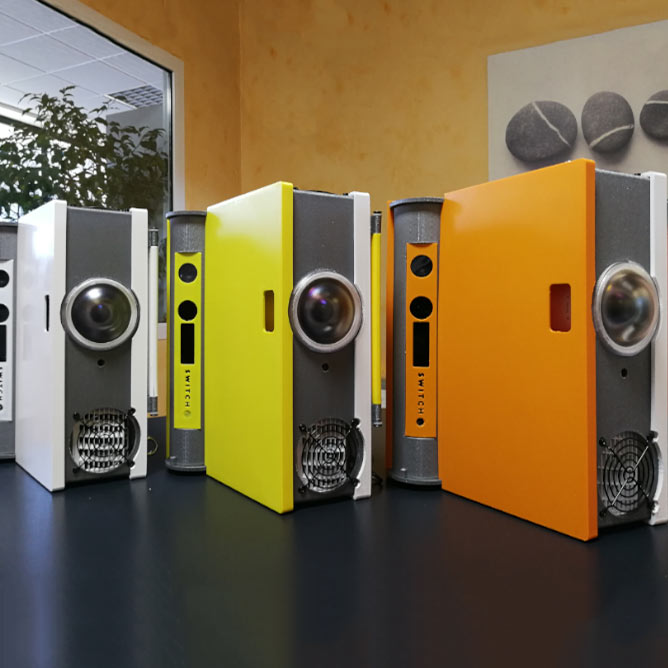 New switch projector 2019: smaller, more powerful and more precise!
3 models in 1 thanks to the switch function with only one machine you can decide to use it on floor or wall or table.
It's also equipped with an HDMI input that allows you to project from dvd, tv or pc.