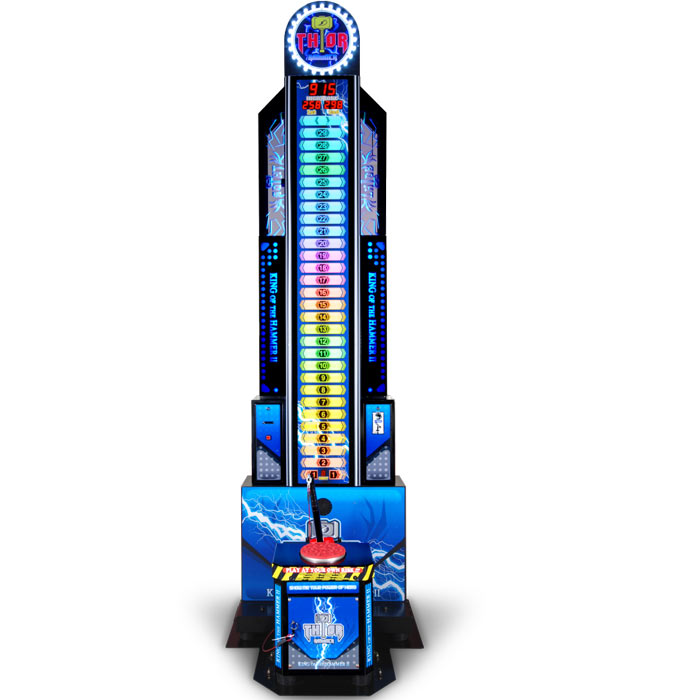 New look for "the hammer"!
DX version with higher and lighter hammer!
Also with tickets dispenser.
Product Length: 93 CM
Product Width: 74 CM
Product Heigth: 350 CM
Product Weight: 260 KG
New Standard and Deluxe version of the hammer game, the King of the Thunder Hammer II.
Brighter model thanks to new LED.
Remarkable sound effects and background music and a whole new patented hammer bouncing less for safe use.