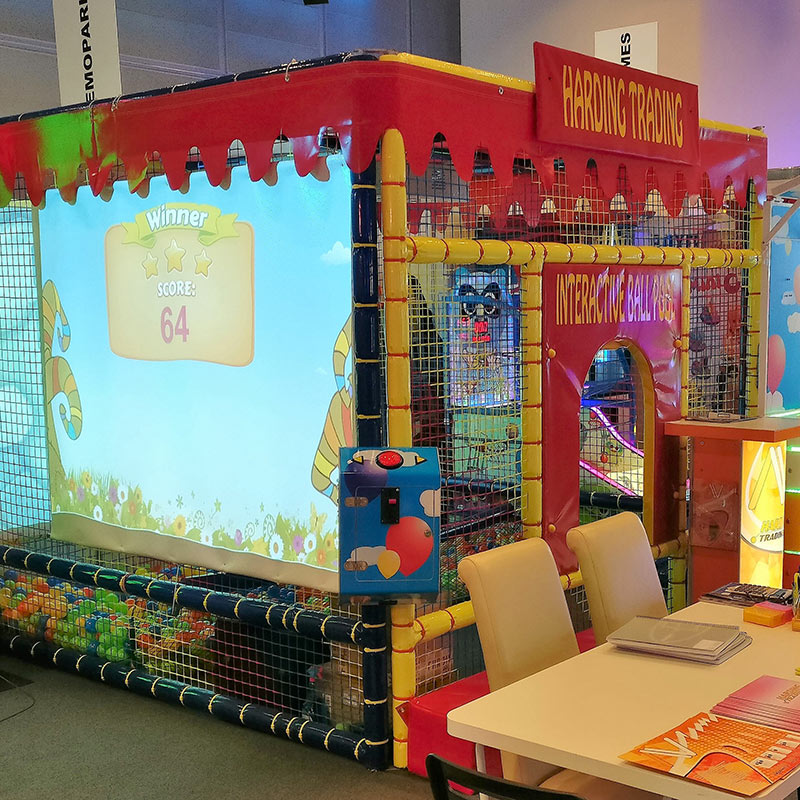 Product Length: 3 M
Product Width: 3 M
Product Heigth: 2 M
The Interactive Playground, presented for the first time at the Family Entertaiment Expo 2017, is 3x3x2.4 (h) meters and it's filled with coloured balls, to whose structure is integrated the interactive projector.
On one of the internal walls of the playground are then projected, in front of the children, intuitive games that stimulate to reflection, creativity and socialization.
The Interactive Playground, like the projector, is completely made by us and made in Italy!