Avengers
New from Andamiro! With collecting cards
Jurassic World fallen kingdom
New Ticket Redemption
Spongebob Ticket Coaster
New!
Pusher machine
Pusher machine with chips winnings.
Pumpkin Party II
Ticket Redemption
Interactive projector
New Switch projector: 3 models in 1!
Pump It Up LX
Musical game with 55" high resolution monitor
Dragon Punch 2
The original Andamiro boxer, completely renewed!
Safe Cracker
New Andamiro prize game
Superstar
The simple and intuitive prize game
Harding Trading S.r.l is specialized in the management, sale and rental of entertainment equipment for amusement arcades.
Harding has been on the entertainment and video games market since 1985, specializing in repairs and maintenance: to this has been added import, rental and sale since 2006 as HARDING TRADING SRL.
Advantages and opportunities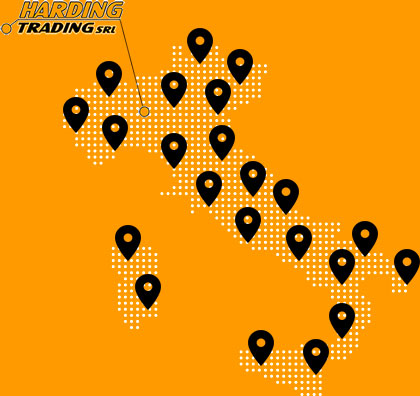 Thanks to the professionality, timeliness and constant attention to market innovations, Harding has become a national leader in the field of music video games, managing to satisfy, at extremely convenient commercial conditions, customers throughout the entire Italy.
Harding Trading S.r.l. proposes itself as the ideal partner for amusement arcades, entertainment centers and bowling alleys, to which it is also able to provide ready delivery equipment.