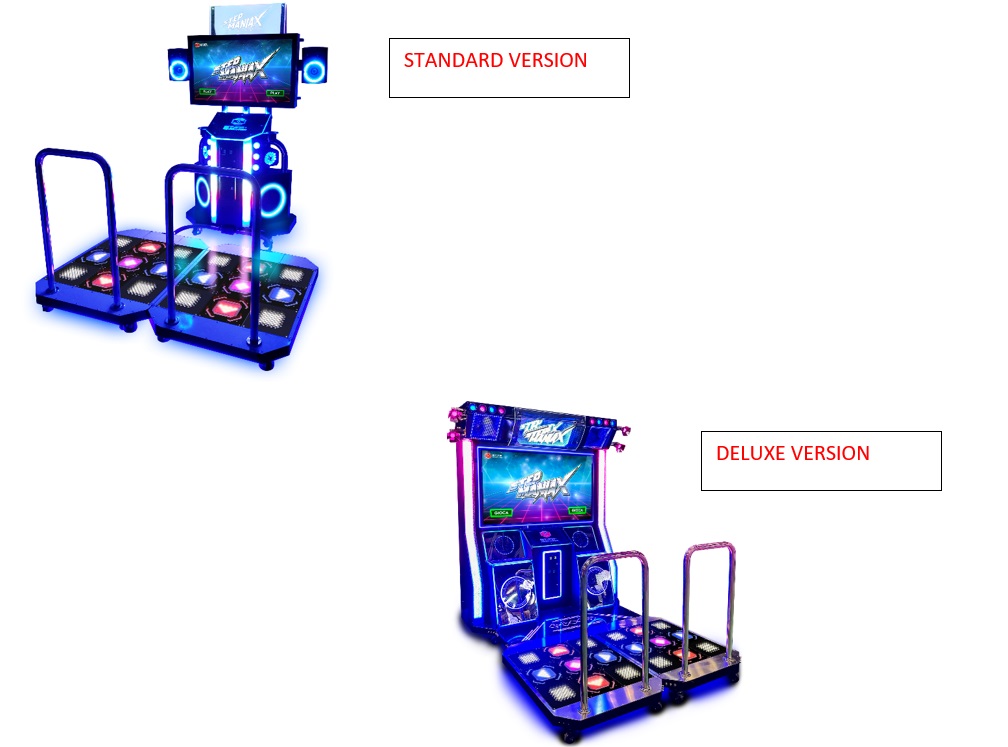 Step up to the stage and show your skill by stepping to the beat of energetic music!
Use the large touchscreen display to easily select songs and adjust player options.
Stepmaniax now has over 350 songs with options to add more.
Wide selection of music. New songs download through internet.