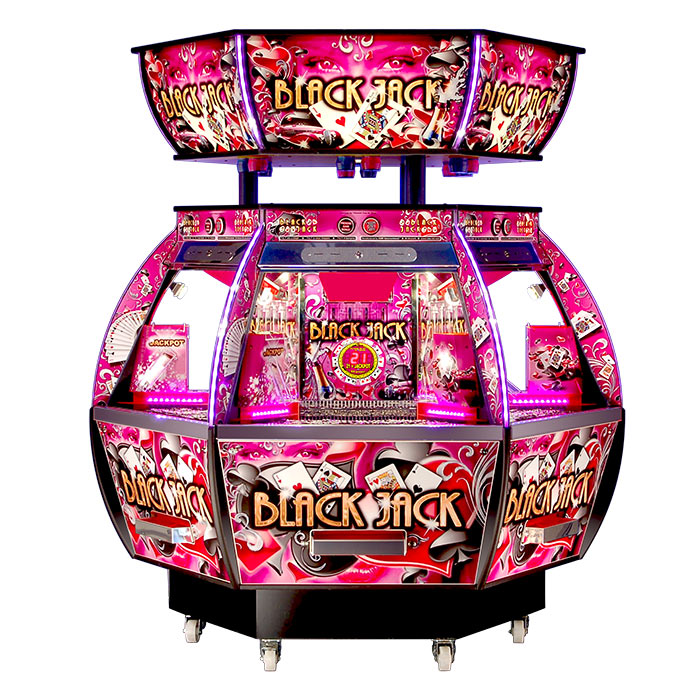 Product Length: 162 CM
Product Width: 187 CM
Product Heigth: 205 CM
Product Weight: 370 KG
Based on the successful Black Jack 6 player, this 2 player version comes in handy where available space is limited. This model is also equipped with additional coin chutes mounted at mid-height for more comfort.
It also contains an interactive Bonus system based on the well-known "21 game" and is characterized by a very attractive payout sequence.
This coin pusher contains even more play appeal with additional flashing coloured LED lights.