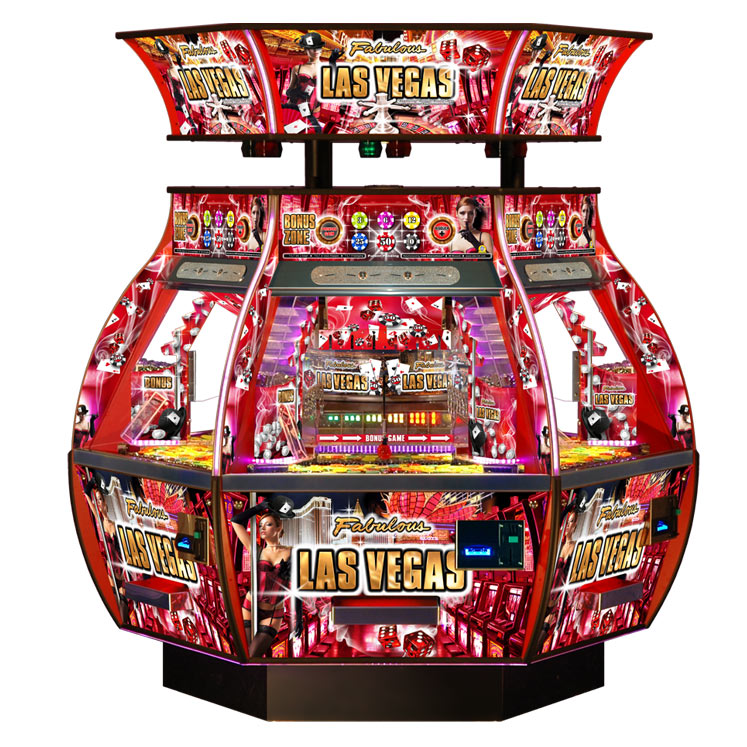 Pusher's evolution!
Product Length: 163 CM
Product Width: 187 CM
Product Heigth: 204 CM
The mythical city has now its most innovative coin pusher. Not only has this newcomer a great play appeal but it is also equipped with the latest technology! See for yourself:
• All playfields are equipped with changers.
• Chips are automatically dropped on the playfield.
• Exciting interactive Bonus Game.
• 6 coin chutes per playfield.
• Machine's base is lit with RGB LEDs.
• Spectacular payout of the Bonus with 2 hoppers.