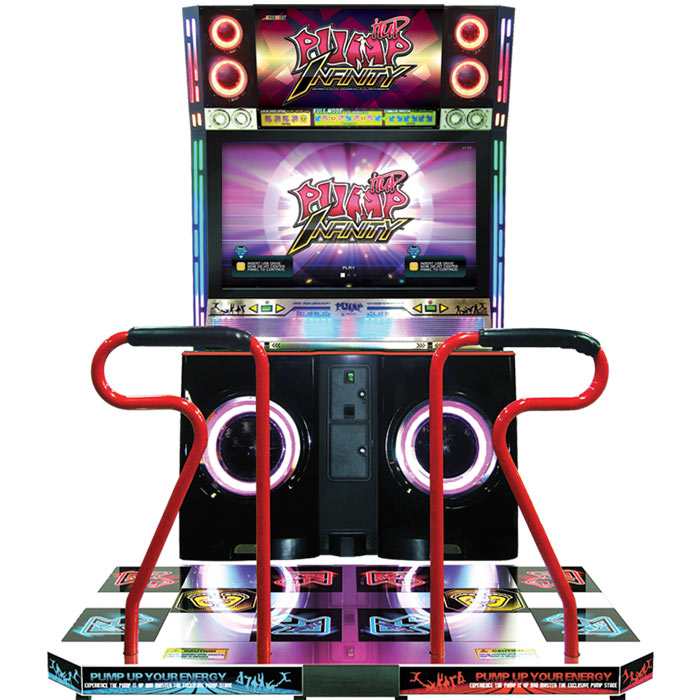 Games of lights and monitor 52 inches to dance in high definition the worldwide hit parade!
Product Length: 223 CM
Product Width: 178 CM
Product Heigth: 238 CM
Product Weight: 455 KG
The new cabinet of Pump it Up series, called TX, looks like a real revolution in the world of dancing games: a huge LCD screen and several LED lights that change colour at music time; An explosion of colours for your eyes.
The 50-inch widescreen display has a resolution significantly better than previous machines and a refresh rate of the screen that allows a significant increase in the dynamic images performance.
The TX model also has two high-quality subwoofer and four tweeters of a high impact audio.
There are also buttons to select songs directly on the cabinet, simple to use for all that facilitate and enhance the gaming experience even for beginners.
Even the platforms had substantial aesthetic but also functional changes: it was in fact developed a new mechanical key, which could total remove any overhanging part on the surface of the platforms. This means a gaming experience never felt and very safe by all players, on completely flat platforms.