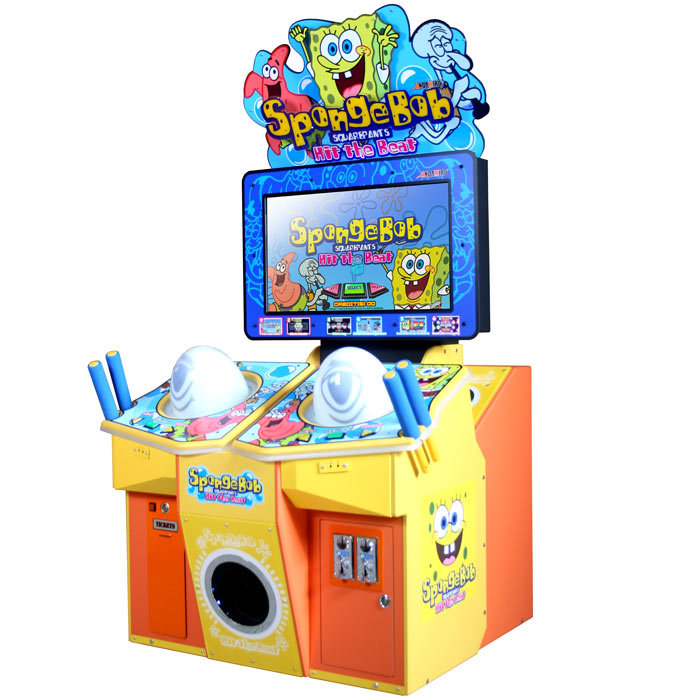 Hit the fruit!
Product Length: 103 CM
Product Width: 110 CM
Product Heigth: 207 CM
Product Weight: 187 KG
Hit the Beat is an interactive music game for kids. Already existing the version for single player, coming now the larger two players game that allows such nice rythmic challenges.
Children, in fact, according to their pleasure songs (the selection includes more than 20), have to beat a drum to time. The cabinet has a beautiful LCD 32″ HD monitor, LED lights. Possibility to get a ticket dispenser for prize operations.
Sizes 1 player: 106x103x201(h) cm