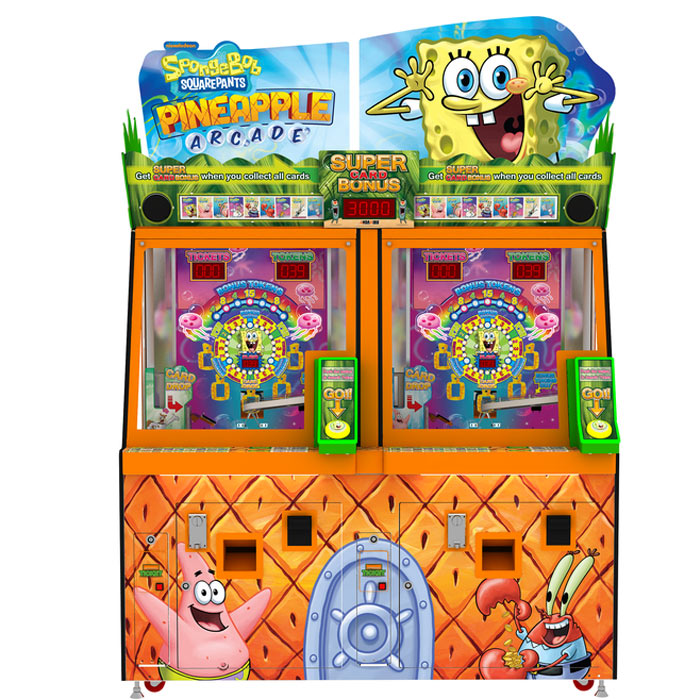 Product Length: 122 CM
Product Width: 197 CM
Product Heigth: 220 CM
Product Weight: 570 KG
SpongeBob's Pineapple Arcade is a token and card pusher in which the player rolls tokens down a playfield into moving pineapple targets.
There are 9 collectible cards into the game. The players can trade the cards for tickets or hold them until they collect all 9 cards for the super bonus.
The players are going to go crazy when they see these cards, not only because they are beautifully designed but they have fun facts about the characters.