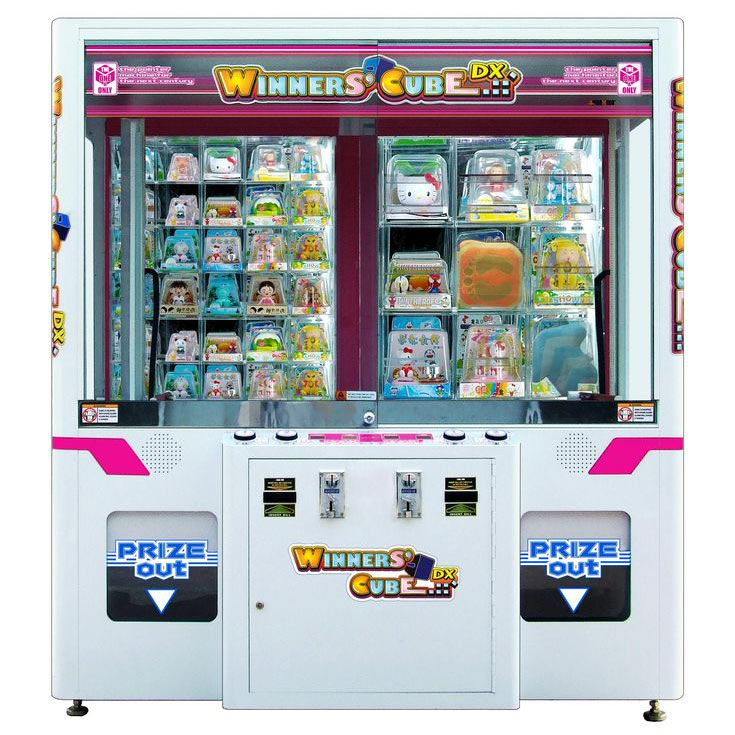 Product Length: 113 CM
Product Width: 172 CM
Product Heigth: 194 CM
Product Weight: 400 KG
Andamiro introduces in 2011 the 2 new versions of Winners'cube: Deluxe and Classic.
Deluxe is centrepiece for every family entertainement center.
As in the Winners'cube standard and classic, game follows players' skill with the 2 buttons placed on the consolle game.
The 2-player Deluxe model offers two enhanced prize cabinet displays that allow operators to customise every prize cell for a wider range of prize selections. In addition, two players can simultaneously play for different prizes of different values.
Brightly cabinets with lighting effects, operator friendly, very easy to maintain makes Winners' CubeDeluxe the ultimate attraction in every location.