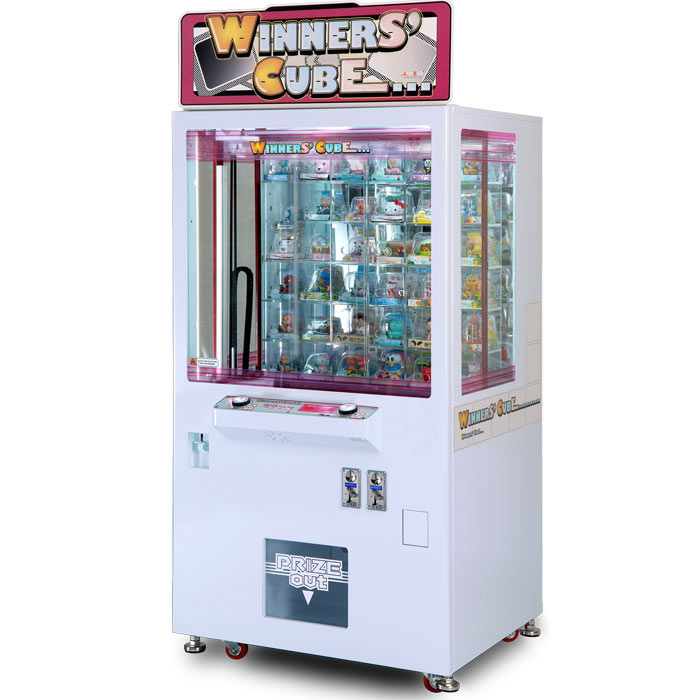 The original, inimitable in technology and income!
With separated windows for prizes of all sizes.
Product Length: 93 CM
Product Width: 92 CM
Product Heigth: 214 CM
Product Weight: 261 KG
Luxurious exterior design & brilliant, interior lighting effect makes Winners' Cube the ultimate attraction in every location.
Easy and exciting game suitable for all ages.
Operator friendly and very easy to maintain.
Players have to control the movement of a thin bar mounted on a motorized mechanism using buttons on the control panel and moving horizontally and vertically.
The aim of the game is to hit one of the holes to drop the desired prize.